Homer Public Library
The Homer Public Library strives to provide services and materials that offer quality educational and entertainment materials for the community that we serve.
Children birth to age 5, in the Homer School District, are eligible for the Imagination Library.  Your child will receive a free book each month until they reach the age of 5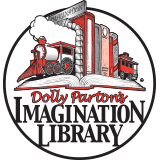 .   You can register your child online or by visiting the Homer Public Library.
This program is provided for free by generous donations from our patrons and grants from the Homer Area Community Foundation and the Albion Homer United Way
1000 Books Before Kindergarten 
It is now easy to log your books for 1000 Books by using
Wandoo Reader. Sign-up online or at the Homer Public Library
THE LIBRARY IS OPEN TO THE PUBLIC !
 COMPUTERS ARE AVAILABLE FOR PUBLIC USE AND OUR COPY MACHINE AND FAX MACHINE ARE ALSO AVAILABLE.
The Homer Public Library has T-Mobile Hot Spots for internet access available for check-out.  There are 6 Hot Spots available and all the instructions are included.  You can connect up to 10 WiFi enabled devices to the Hot Spots.  By providing this service the library is hoping to close the digital divide and allow our patrons to access the internet to complete tasks such as: applying for jobs, accessing the Secretary of State site, applying for Social Security, unemployment or your income taxes.  These Hot Spots are provided in part by a grant from the Albion Homer United Way. 
Homer Public Library now offers Homework Help with tutor.com
Homework help from elementary to high school.  Live sessions available.  Check it out!
Click into our VIRTUAL EVENTS area for links to virtual events around the state.  Many libraries graciously share their links to their author events, or other online events.  Check it out!
We will continue to offer curbside service to anyone who is unable to enter the library building.  You can click on the SEARCH OUR CATALOG link above, make a list of the materials you would like and then call or email us. You can also create an account and place a hold on any items that you would like to check out.  We will gather the materials and have them available at the back door of the library at a day and time of your choosing.  Easy!
Call us at 568-3450 or email us at hpl@wowway.biz
Check out our Mango Languages!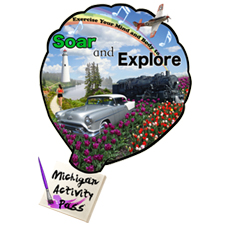 eShelf & Research
- Work and research from the office or from home, anytime
 Good Reads
- Book reviews, top sellers, author interviews, and news headlines